For many brands acquisition is a key method for driving revenue, but they often overlook the power of driving deep product engagement to build lasting loyalty and long-term revenue and growth.
Letting your product do the talking is a great philosophy but without an effective on-boarding process the propensity to renew and drive long-term revenue is significantly diminished.
The Wall Street Journal (WSJ) had ambitious targets from the outset: wanting to hit a company-wide target of three million active members, with retention being a key part of this drive.
The existing onboarding experience wasn't fully optimised with very low engagement and only highlighted four membership features. We wanted to improve performance to set us on the path to a long-term goal of reaching three million members.
We knew that if users signed up to a newsletter or downloaded an app, for example, they were more likely to deepen their engagement with the WSJ and their propensity to renew increased significantly.
Increase customer retention rate.

Increase newsletter sign-ups.

Increase app downloads.
We crafted a consumer research and experimentation strategy prioritising the on-boarding experience and actions we wanted members to take in their first 100 days including app downloads, newsletter signups, etc. This was based on the likelihood that these actions would drive habit formation and increase retention.
We experimented across both the web onboarding flow and the onboarding email series by optimising the journey flow, experience design, value proposition, functionality and much more.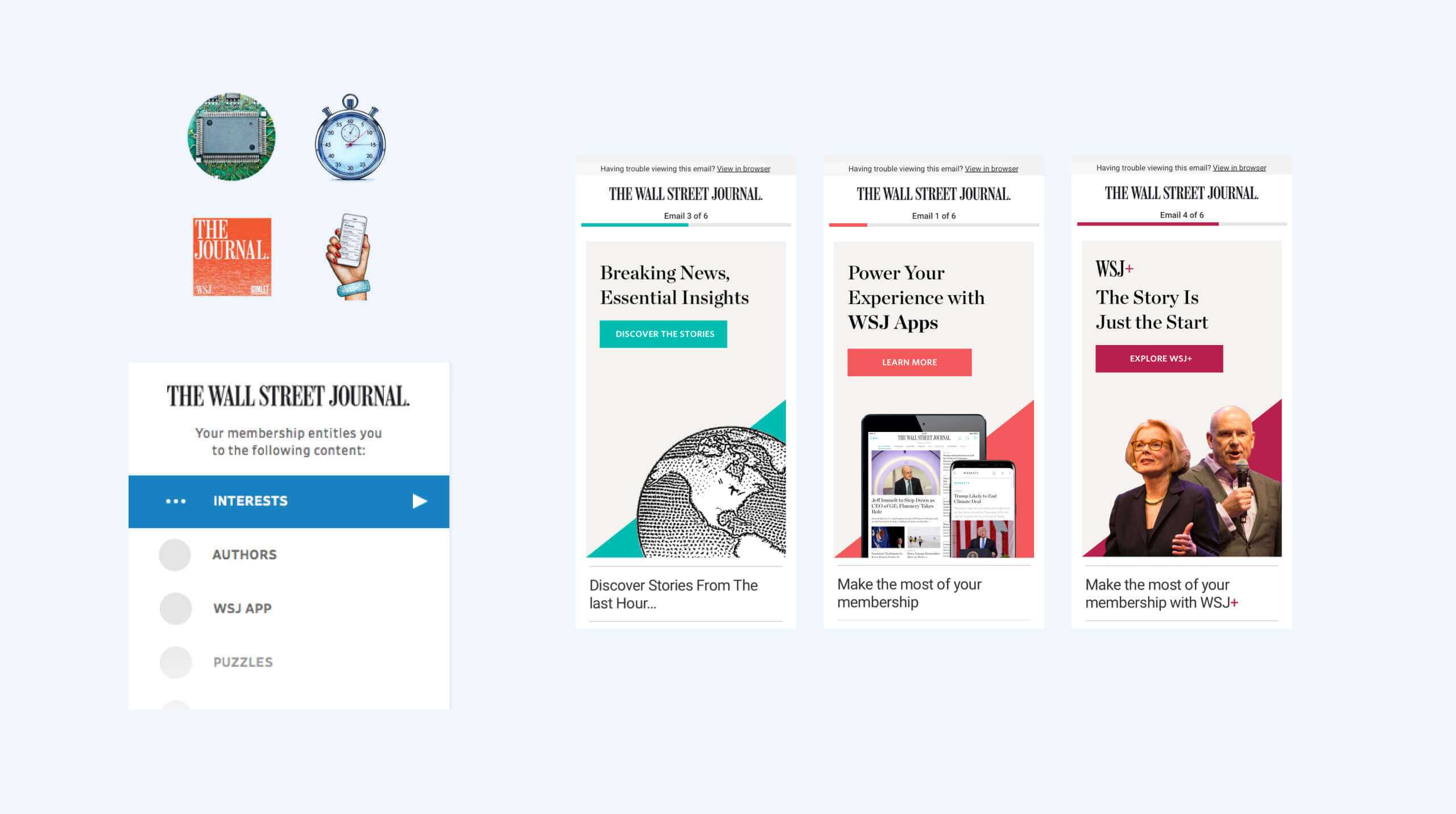 "Through their laser-guided research strategy to inform a robust conversion rate optimisation plan, we have learned a shocking amount about our own business."
By focusing on data and insights driven experimentation around key habit forming activities we were able to significantly increase engagement throughout the first 30 days of membership.
18% uplift in customer retention rate.

240% increase in high value onboarding actions taken by new members.

980% increase in newsletter sign ups.

195% increase in app downloads.