Cylance Smart Antivirus is a lightweight antivirus solution from Cylance Inc, powered by artificial intelligence and had been recently acquired by Blackberry.

As an emerging B2C brand with a large B2B heritage, going head-to-head with established antivirus brands was too costly in terms of cost per acquisition, and so a strategy of acquiring high quality (but therefore low volume) traffic to the website was prioritised. Acquisition data via Facebook and Google told a story about audiences but struggled to explain why they weren't converting.
The aims were to better communicate product benefits and tailor these to specific core audiences. To achieve this we had to define who Cylance's customers were, what they wanted, their motivations and anxieties, then develop creative and content to engage these users.
Increase AOV.

Increase paid media CR/EPC (earnings per click).

Increase engagement.
Cylance wanted to move away from simplistic definitions of customers as 'people with computers' and to learn how to better segment their audience to allow for more tailored content that would resonate with these audiences.

We used analytics to discover path to conversion and what audiences were doing. Then we used remote usability testing, customer surveys and interviews to discover more about what our audiences were thinking.

We aligned behavioural and attitudinal insights around two specific audience profiles, adding emotional motivation and understanding of customer objections to create highly actionable core values for each persona.

We then built these core values into a limbic map to further understand what made our audience tick.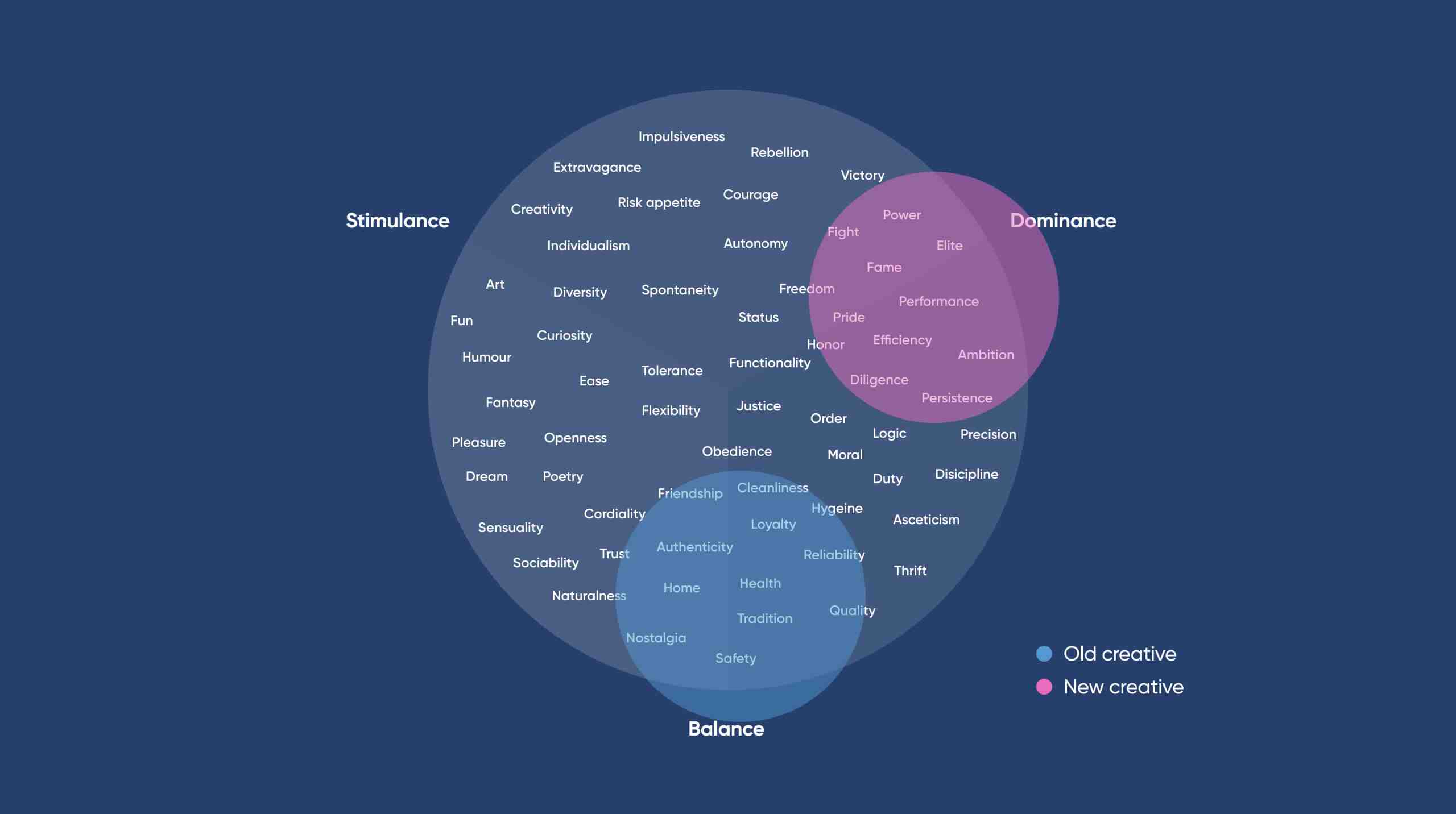 A bold site refresh was planned, tailored to these core audiences. The challenge was also to inform the audience about this complex product in a simple way.

To do this we crafted user stories and problem statements and created numerous iterative prototypes. We then ran remote usability testing with core audiences to gauge effectiveness of design, UX and messaging.
By focusing on acquiring audiences which fit our real-world profiles - with tailored content and messaging - we saw significant uplifts across all acquisition KPIs.
19% increase in conversion rate.

28% increase in engagement.

11% decrease in bounce rate.

7% uplift in average order value.

21% increase in paid media earnings per click.