Shelter helps millions of people struggling with bad housing and homelessness each year through expert advice, support, and legal services.

Increase donations

Increase efficiency of paid media

Create measurable ROI
Daydot conducted a comprehensive customer research report across the landing page and checkout using heatmaps, usability testing, heuristic analysis, and analytics data analysis.


This resulted in over 20 actionable insights highlighting bugs, errors, and quick fixes likely to drive increased performance. These could be implemented immediately by the Shelter development team.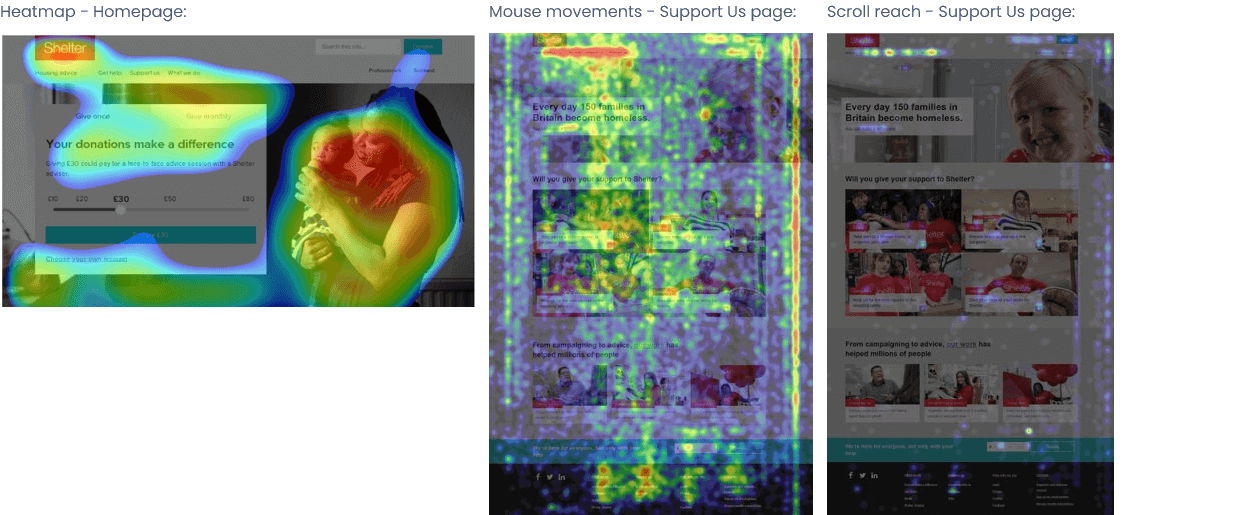 14% uplift in donations

+12% earnings per click

+726% ROI
"Daydot not only provided us with some fantastic insights into our own customers, but also enabled me to substantiate a number of UX sticking points I had always suspected were impacting conversion, but could never prove. The performance uplift from the quick fixes alone meant that the project paid for itself many times over."